一个刚入门的译员如何成为企业需要的高手呢?这应该是每个刚到北京翻译企业工作之后很多人心中的一个疑问,那么今天就让大家带着这个问题来为大家做个详细的先容吧!
How can an entry-level translator become an expert in the needs of an enterprise? This should be a question in the heart of many people after they have just come to work in Beijing translation company, so today let's take this question to make a detailed introduction for you!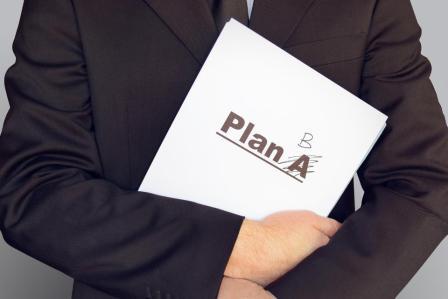 一个刚入门的译员如何成为企业需要的高手
How can a new translator become a master of enterprise needs
  建议一、只有真正喜欢才能做好翻译
Suggestions 1. Only when you really like it can you do a good job of translation
  喜欢做翻译,做译员就是上天堂;
Like to be a translator, to be an interpreter is to go to heaven;
  不喜欢做翻译,做译员就是下地狱。
Don't like to be a translator. To be an interpreter is to go to hell.
  译员需要整天趴在电脑前,经常没日没夜的,非常辛苦,而且工作来不得半点虚假,少写一个标点符号都不行。喜欢的人,日子过得非常开心,每写一行译文,都会有新的成就,尤其当自己的作品被广泛传播的时候,那种自豪感油然而起。不喜欢的人,坐在电脑前极端无聊,被进度压得喘不过气来,天天为找错译改错译生气。
Translators need to lie in front of the computer all day long, often day and night, very hard, and the work must not be a little false, not to write a punctuation mark. Like people, life is very happy, every line of translation, there will be new achievements, especially when their works are widely spread, that kind of pride arises. People who don't like it, sitting in front of the computer, are extremely bored, overwhelmed by the progress, and angry every day for finding and correcting the wrong translation.
  只有喜欢,只有热爱,才能把翻译做好!
Only like, only love, can we do translation well!
  北京翻译企业建议不喜欢做翻译的人早点转行,不要勉强自己,免得误人误己。
Beijing translation company suggests that people who don't like to do translation should change their careers as soon as possible and don't force themselves to avoid mistakes.
  一个刚入门的译员如何成为企业需要的高手
How can a new translator become a master of enterprise needs
  建议二、把翻译当艺术品,像写诗一样来做翻译
Suggestion 2: treat translation as a work of art and do translation like writing poetry
  现在很少有企业做 review (对译好的作品做字词级检查),于是很多人在进度的压力下潦草应付,只要测试通过就算搞定。表面上看,翻译速度很快,进度有保障;但实际上,这样的译文连译者自己都很难读懂,一旦有错译,很难读懂,将来重译都非常困难。这样的译文多半只能重译,浪费自然严重。
Nowadays, few companies do reviews (word level check of translated works), so many people scribble under the pressure of progress, as long as the test is passed, it will be done. On the surface, the translation speed is very fast and the progress is guaranteed; but in fact, such a translation is difficult to understand even the translator himself. Once there is a wrong translation, it is difficult to understand, and it will be very difficult to retranslate in the future. Most of such translations can only be retranslated, which is a waste of nature.
  如果每个人做翻译的时候当艺术品来做,译每行都认认真真、干干净净的,虽然速度略微慢了一点,但综合的翻译成本会低很多。
If everyone works as a work of art when translating, every line of translation will be authentic and clean. Although the speed is a little slower, the comprehensive translation cost will be much lower.
  一、买几本经典的翻译书,把书上所有译文全部重新译一遍,逐个比较和书上范例的差距,一步一步改善自己翻译的风格和技巧。时间长了,自然就能写出象书上范例一样的译文,甚至可以比书上译得好。
1、 Buy some classic translation books, translate all the translations again, compare the differences with the examples one by one, and improve your own translation style and skills step by step. After a long time, we can naturally write a translation like the example in the book, even better than the translation in the book.
  二、基础扎实后,多看看《习大大谈治国理政》等系统级的译文,看看高手是如何译的,就有感觉了。
Two, after a solid foundation, we should take a look at the system level translation such as Xi Jinping's talk about governing the country, and see how the master translates it.
  三、通读一下经典教材中所有的资料,这样,"读书破万卷,下笔如有神"。
3、 Read through all the materials in the classic textbook. In this way, "when you read a book, you can write like a God".
  还有,一定要牢记翻译工程的铁律:可能出错的地方一定会出错。每个单词都追根溯源,引用每个词典译文都会做有效性检查,在可能出错的每个地方都会做翻译质量检查,这样译出来的作品一定会稳固很多,就是出错也会很容易修改。野路子出来的高手,一般翻译速度很快,但做完后错译很多,经常需要很长时间修改。而真正的高手,追求的境界是 errorfree translation(零缺陷译文)。
Also, we must keep in mind the iron rule of translation Engineering: where there may be mistakes, there will be mistakes. Every word is traced back to its source. Every dictionary translation will be checked for validity, and the translation quality will be checked in every place where there may be mistakes. In this way, the translated work will be much more stable, even if there are mistakes, it will be easy to modify. The expert who comes out from the wild road usually translates quickly, but after finishing it, he often makes many mistakes and needs a long time to revise. And the real master, the pursuit of the realm is error free translation.
  建议三、必须译够十万行作品,不要心存侥幸
Third, we must translate 100000 lines of works, and do not take chances
  译员象木工一样,熟能生巧。译员必须译足够数量的作品,才会有感觉,这是一个苦力活,没有任何捷径可走。
Like carpentry, practice makes perfect. Translators have to translate a sufficient number of works to feel that this is a hard work and there is no shortcut.
  翻译是一门实践性的科学,没有动手能力做支撑,很难做出好的科研成果。北京翻译企业的一个学长是美国某大学的博士,该大学的翻译系在全世界非常出名,他说每个博士生必须译够十万行作品才能毕业,该大学博士进任何一个大企业基本不用面试。而国内培养大部分的研究生、博士生,动手能力都偏弱。
Translation is a practical science. It is difficult to make good scientific research results without hands-on support. A senior of Beijing translation company is a doctor of a university in the United States, whose translation department is very famous all over the world. He said that each doctoral student must translate enough 100000 lines of works to graduate. There is no need for an interview for the doctor of the university to enter any large enterprise. However, most of the postgraduate and doctoral students trained in China have weak practical ability.
  没有译过足够数量的作品,想成为高手是不可能的,只能空言无补!
Without translating enough works, it's impossible to be a master. Only on paper!
  建议四、时刻保持好奇心
4. Keep curious
  翻译技术更新换代非常快,每年都有各种各样的新技术出现。在北京翻译企业过去的职业生涯中,仅翻译工具,北京翻译企业就用过 trados, memoq, wordfast, dejavu, XTM, smartling, transmate 等。需要时刻保持好奇心,不断学习各种新的东西,才能在未来的几十年职业生涯中不落伍。你要理解为什么 Trados出来很多高手用Trados,现在一天到晚惦记着换个 memoQ 玩玩。
Translation technology has been updated very fast, and every year, a variety of new technologies appear. In the past career of Beijing translation company, only translation tools, Beijing translation company has used Trados, MemoQ, Wordfast, dejavu, XTM, smartling, Transmate, etc. You need to be curious all the time and keep learning all kinds of new things to keep up with the times in your career in the coming decades. You need to understand why Trados is used by many experts. Now you need to remember to play with another MemoQ all day long.
  人的精力有效,高手往往工作压力也比较大,如何在有限的时间内掌握整个行业动态,的确是一个不简单的事情。北京翻译企业的经验是经常看业内的各种技术杂志,参加各种聚会,可以节约很多时间。最重要的是,交几个博学的技术高手,多和他们交流,一定获益匪浅!
People's energy is effective, experts often work under great pressure, how to master the whole industry in a limited time is really a not simple thing. The experience of Beijing translation company is to often read various technical magazines in the industry and attend various parties, which can save a lot of time. The most important thing is to make a few knowledgeable technical experts, and communicate with them more, you will benefit a lot!
  建议五、不要局限在技术本身,多花点精力关注读者
Suggestions 5. Don't limit yourself to the technology itself, and pay more attention to the readers
  做到前面几条,就已经是千金难求的高手了。但一个真正的高手需要知道读者需要什么,如何译出让读者满意的作品。
To achieve the first few, it is already a gold hard master. But a real master needs to know what readers need and how to translate works that satisfy readers.
  现在的本地化项目越来越强烈要求团队协作,不少团队都配置了专门的需求分析的工程师、作品颜值及读者体验的设计师,本地化项目的分工越来越细。很多译员以为只要把技术搞好,不用管读者需求和读者体验。实际上,需求方案
Now localization projects are increasingly demanding teamwork. Many teams are equipped with specialized demand analysis engineers, designers of work appearance and reader experience. The division of labor of localization projects is more and more detailed. Many translators think that as long as we do well in technology, we don't need to worry about readers' needs and experience. In fact, demand solutions